Water Based Emulsions Designed For You
August 21, 2019
The world of water based emulsion polymers is all around us. Everything from paints, adhesives, and textiles to construction, paper, printing, and packaging are enhanced with these complex coatings. The original version of this article can be found..
The world of water based emulsion polymers is all around us. Everything from paints, adhesives, and textiles to construction, paper, printing, and packaging are enhanced with these complex coatings.
The original version of this article can be found on ManufacturingInFocus.com by Pauline Müller. The article has been updated by the MCP team.
We are one of the country's foremost manufacturers of these versatile water based emulsions. Customers from around the world put their trust in our proprietary formulations to improve and define their products. Our company's strict confidentiality policy, of course, makes it even more sought-after as manufacturers' know that their secrets remain safe.
"Water based emulsion polymers are safe and environmentally friendly alternatives to solvent-based polymers. [That's why] many of our products are used in applications like packaging alternatives to traditional plastics," says Vice President and General Manager Thayne R. Hansen. Many of our customers are international giants who come for the custom made formulations that give their products an edge in competitive commodity markets.
Mallard Creek Polymers has over sixty years of expertise and the vast accumulated knowledge of its 110 experts both in America and Europe. Our water based polymer experts have extensive experience in many customers' industries, giving us a more comprehensive view of clients' needs within the overall market.
"No one is a cog in the machine. Our flat organization enables every employee to see their contribution when they leave work each day. All our employees are eligible for a financial reward when the company succeeds," says Thayne.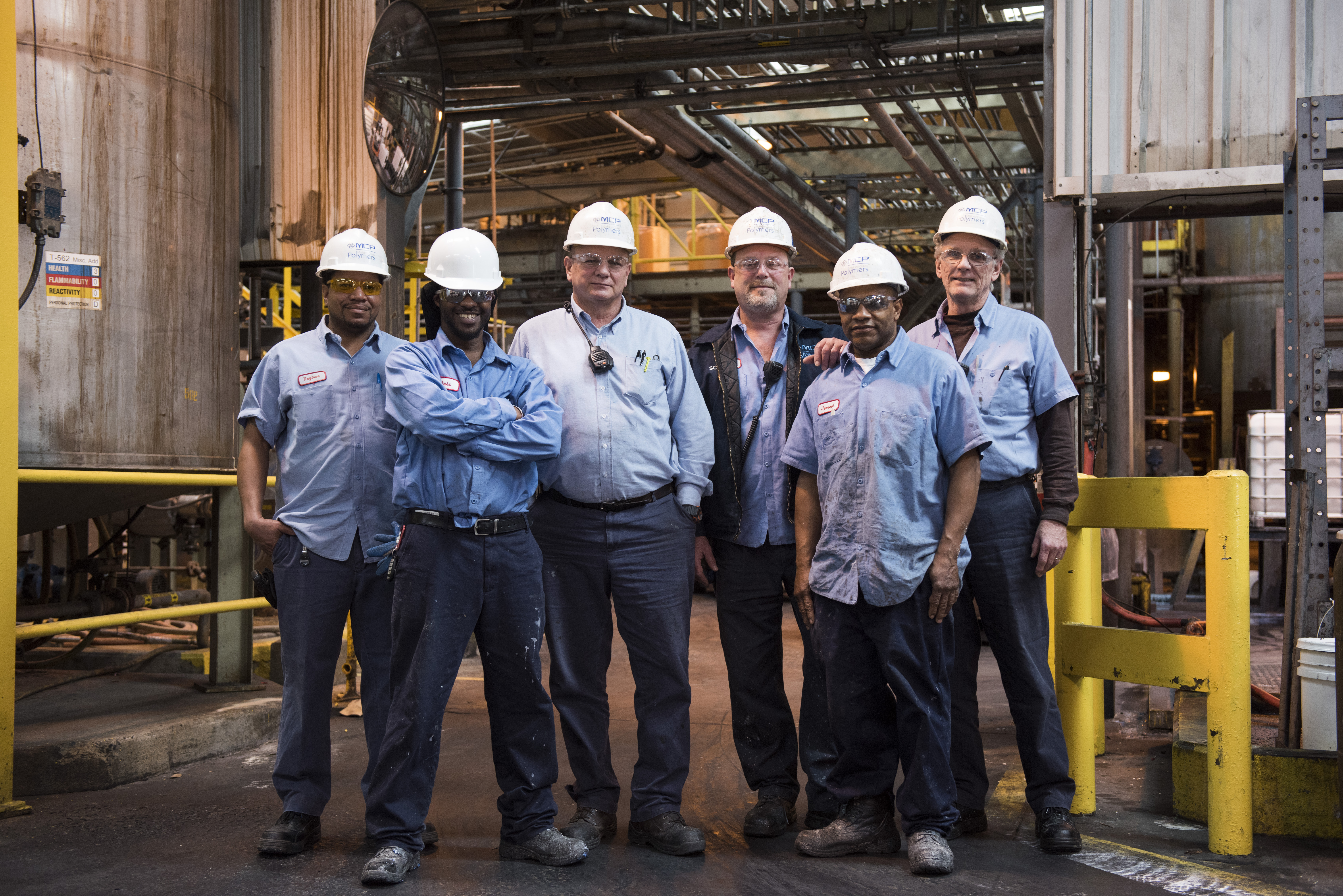 Our positive staff retention rate is impressive with some of its employees serving for forty years or more, lending continuity and consistency to our operation and formulations. We have taken particularly large strides in establishing itself as a visionary in the field over the last fifteen years.
The secret of success for us in the global latex polymer industry has been our ability to take customers' challenges and create next-generation water-based, emulsion polymers. "The chemistry that is finding broad acceptance in a variety of applications is our styrene-butadiene latex products. Once primarily used in paper coatings and carpet back-coating, these unique polymers are now used in all synthetic emulsion polymer markets because of its balance of tensile and elongation [elasticity and plasticity], excellent water resistance, adhesion to difficult substrates, and filler acceptance," says Thayne.
These days, styrene-acrylic and all acrylic emulsion polymers can be found in graphic arts, interior paints, and much more thanks to their great adhesion to surfaces, flexibility, water resistance, and ability to protect the material against the sun's damaging UV rays. The material is also highly useful for holding fillers, a range of powdered substances that are added to enhance the liquid's physical properties and to make it more affordable.
Mallard Creek Polymers is the go-to for often unexpected applications that give products what they need to really differentiate themselves. "We understand the value of each type of chemistry and the challenges that each customer may face in the use of our products," adds Thayne. Through extensive research and development, Mallard Creek Polymers has developed water-based emulsion polymers that can then be used in the diverse and innovative applications.
The topic of bestsellers is naturally a tough call, as Mallard Creek Polymers has such high volumes of really popular products. "We have many products that can be called 'workhorse' grades that are used in applications such as carpet back coatings, inks, and coatings for food packaging, and nonwoven web binder applications," says Thayne.
We can supply high-performance polymers to both large and smaller specialized markets. "Every day, we receive inquiries from existing customers and new prospects working on applications that our team has a long history with, but the most valuable inquiries are for novel applications which require deep technical exploration, often resulting in new product development," Thayne adds.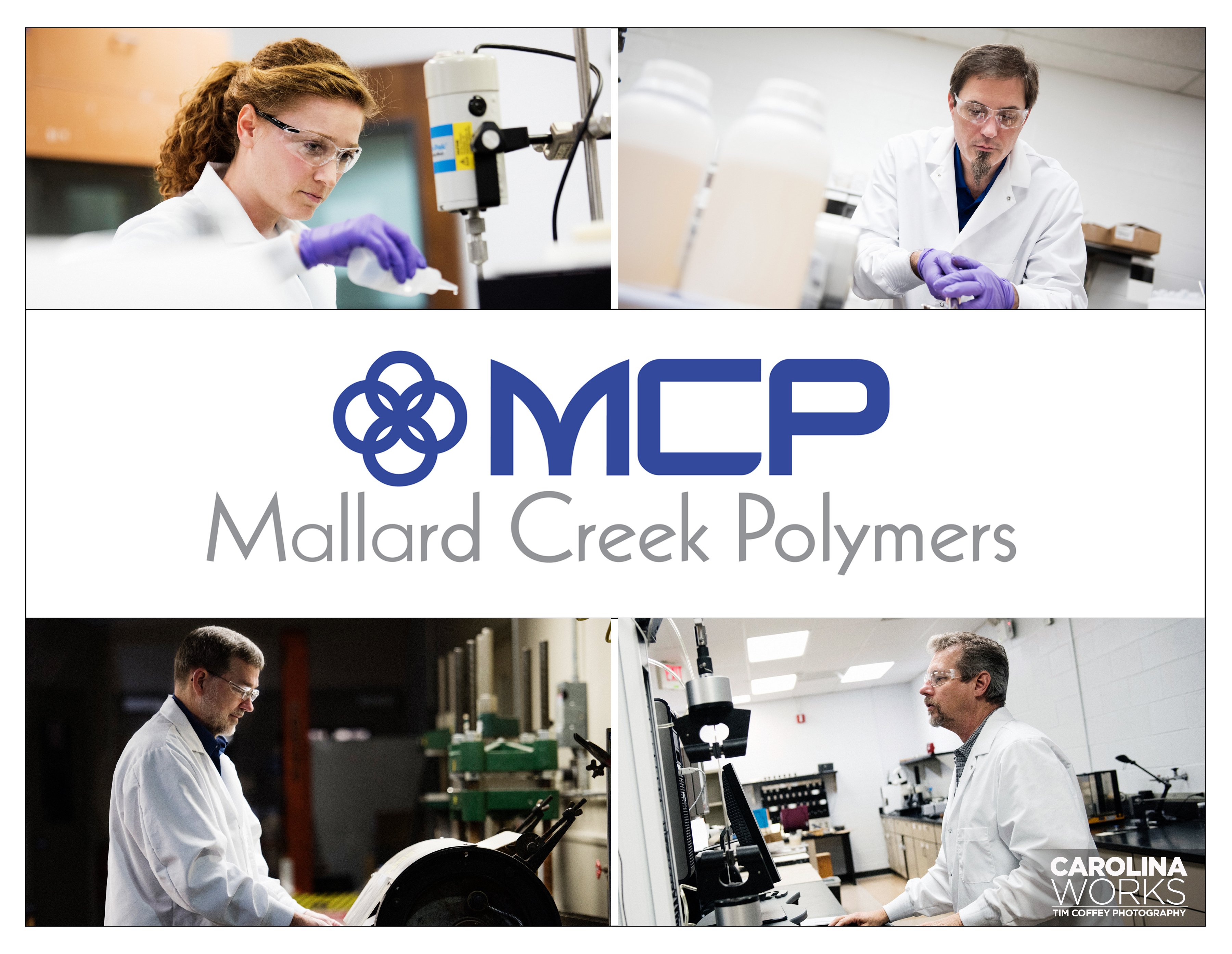 Our history of unsurpassed service and quality products began when Drake Chemical Company set up a manufacturing facility on Mallard Creek Road in Charlotte, North Carolina. The plant changed hands several times and eventually became an independent, privately held asset of the Parekh Capital Group, in 1995. This is when the operation took its current name and started specializing in the manufacture and sale of styrene-butadiene emulsion polymers.
We continued to add to its already impressive collection of technologies, purchasing intellectual property of Ecronova Polymer GmbH in Germany in 2018. This created MCP Europe GmbH, a wholly-owned subsidiary of Mallard Creek Polymers, Inc. Every acquisition has allowed us to expand and grow alongside its customers, keeping it ahead of the development curve and in step with market demands.
Its German operation, MCP Europe GmbH, serves customers throughout Europe, although its North American products are also available globally. Thanks to strategic acquisitions, our technology heritage combines the knowledge and secrets of five emulsion producers, making us a force to be reckoned with in the world of advanced water-based polymers.
What started as a company with an entry-level range of styrene-butadiene polymer emulsions in various grades has turned into a world leader in innovation. We pride ourselves on offering clients what they need, rather than flooding the market with products.
There is also a consideration for the natural environment. "Our company takes great pride in our environmental and safety record," says Thayne. The company has been a Carolina Star Site participant since 2000. Thayne tells us that its environmental management is upheld as a core value with a heavy emphasis on continuous improvement to ensure pollution prevention, protection, and regulatory compliance. The promotion of water-based emulsion polymers over synthetic products has led to impressive growth of emulsion polymerization in the global market.
"We have been striving to operate our plant with great efficiency and have more than doubled the volume of product produced here as well as doubled the number of employees over the last fifteen years," he adds.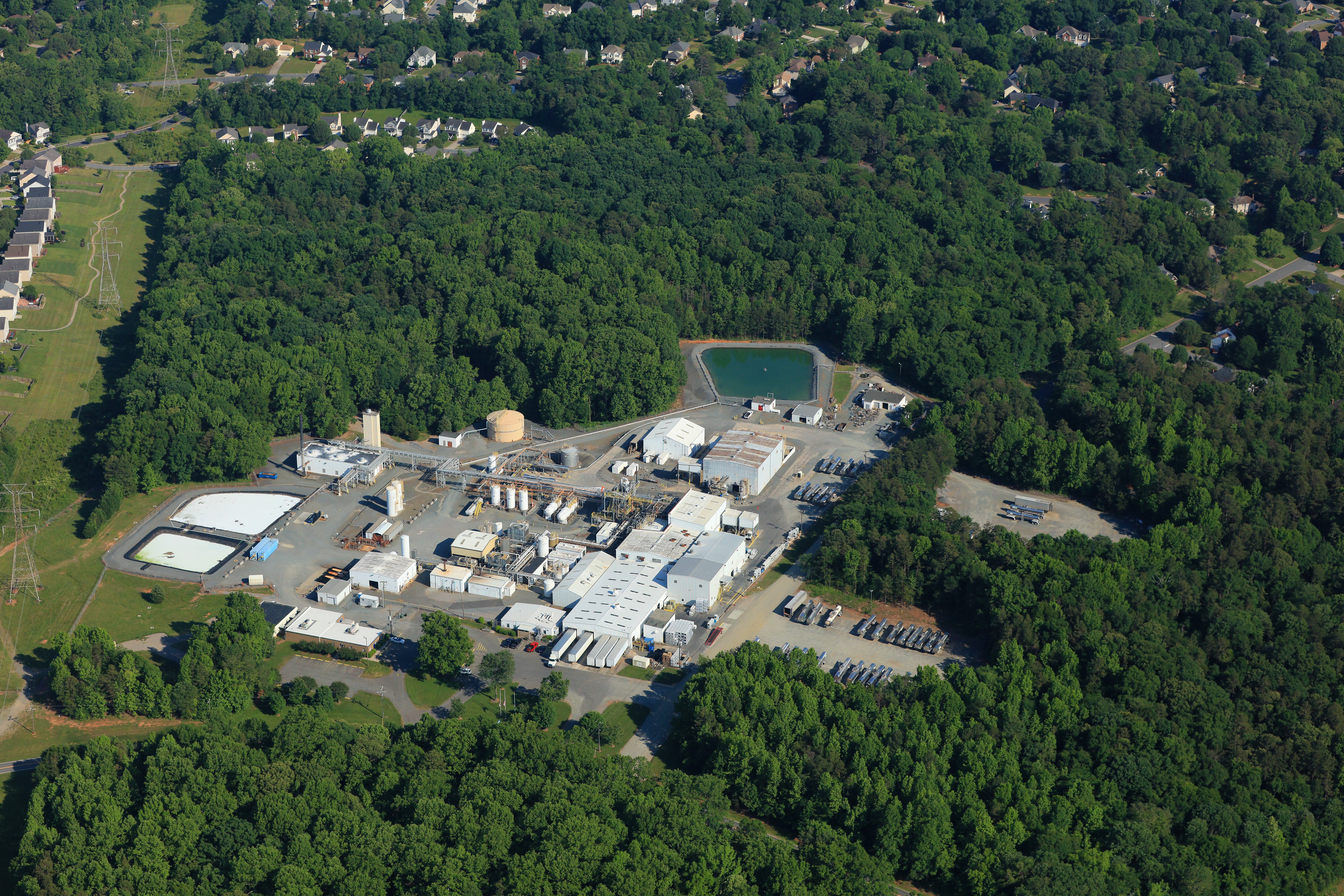 We are dedicated to environmental safety even amidst phenomenal growth and as a result, we have received Charlotte Water's 'Environmental Excellence Silver' award for ten consecutive years. It also won the Mecklenburg County Air Quality (MCAQ) ACE award for ongoing air compliance excellence in 2018, and a gold certificate of safety achievement in recognition of our extensive safety and health efforts in 2017. We also hold 9001:2015 certifications from the International Organization for Standardization indicating compliance with relevant statutory and regulatory requirements, as well as customer satisfaction.
Thayne Hansen had a twenty-six-year career with Dow Chemical and was involved in two other emulsion operations before joining the Mallard Creek Polymers' board. "I now have the opportunity to blend the operating discipline of a large multinational within a customer-centric business model," he says. And, while it is not always easy to find operating efficiency in very small but specialized requests, the vastness of its product range means the company can find options that meet both efficiency and product specifications.
Our clients are not the only people to whom this company is devoted. We are active in doing good and particularly focus on community projects. Some of our contributions go toward natural disaster relief operations like when Hurricanes Harvey and Matthew hit the country. We are also a contributor to TAPPI Fun Run 5K. Proceeds go toward scholarship funds that assist students in obtaining a career in the paper industry. Mallard Creek Polymers also assists with internships at the University of North Carolina at Charlotte, as well as community outreach work.
Looking toward the future, our Vice President and General Manager sees the continued trend of consolidation as an opportunity for the company to expand. "Big companies continue to get bigger, having less time and people to work with customers. This trend will create opportunities for Mallard Creek Polymers to continue to grow," Thayne says. This no doubt bodes well for our vision of growing both its American market share and our foothold in Europe and Asia.
Connect with Thayne Hansen on LinkedIn.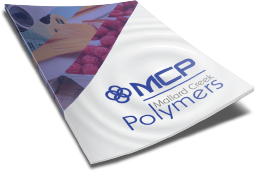 We've got you
covered.


Get in touch to talk with one of our chemists to find custom solution today