Think Small: Quality Over Quantity
September 15, 2016 07:30 PM
Mallard Creek Polymers is a smaller business – not exactly small, but not the same scale of some of our competitors either – and that shapes how we operate. For example, one of our key tenets is "Quality over Quantity." There are several ways of defining "Quality," so let's explain what this means to us and how it relates to you.
Depending On Customers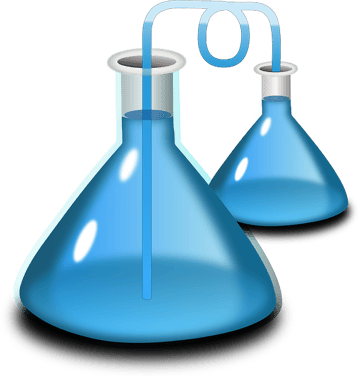 Everything at MCP revolves around our customers. We only succeed if our customers are successful, so we're completely focused on giving you what you need and expect, and on finding ways to help.
Our job is to create latex polymer emulsions for customers to incorporate in their formulations. For us being successful means we help our customers develop superior products. We aim to help make longer lasting formulations with properties like higher toughness, lower (or higher) Tg, improved flexibility, better UV resistance and so on. After all, if we're not delivering value, why should customers come back?
What Quality Means To Us
Our internal processes meet the requirements of ISO9001, but we take quality much further. Here's how "quality" applies to four key aspects of how we do business:
Interactions. We aim to ensure that every interaction a customer has with us is a quality one. That means we listen, ask questions, and pay attention to the answers. We don't pass customers around from one specialist to another and we don't waste customer's time.

Focus. Quality at MCP is also about getting the job done on time with the results expected. That's where being smaller really helps. There are no barriers to communication, so our people can work together, sharing information and data as needed.

Delivery. This is another aspect of quality that we take very seriously. Naturally, customers expect their materials to arrive on time; that's a given and we work hard to meet our commitments. But delivery also refers to delivering results. When we're developing a customized polymer to meet a specific set of requirements we don't lose sight of deadlines. Speed to market is important, and again this is where our compact organization really helps.

Innovation. Much of the value we provide is wrapped up in our ability to create novel solutions to customer problems. Our smaller scale avoids barriers to creativity by letting people come together as and when needed. Brainstorming is a natural process at MCP, not something to be scheduled on the calendar. Innovative answers are what we aim to deliver.
A Small Team, Getting It Right
As a smaller business, MCP is more concerned about getting things right than maximizing volume. We believe it's more important to provide a quality product and service than to rush on to the next job or project. That's how we believe we add value to our customer's products. Why not put us to the test?