7 Qualities To Look For In Potential Specialty Polymer Development Partners
May 12, 2015 02:00 PM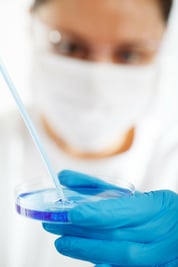 Formulating improved coatings is easier with the right specialty polymer development partner. These seven qualities will help you recognize companies that are worth working with.
Developing new and better products is the only way to stay in business. Failing to differentiate your products puts them at risk of becoming low margin commodities. Development, though, is never easy especially in the coatings industry.
Paints and other coatings depend on specialty polymers for enhanced properties like coverage and durability. Science plays it's part, but as formulators know, it takes experience, trial-and-error, and even a little bit of luck to arrive at the perfect blend.
Many formulators rely on their vendors for help and advice. How well that works out depends on who you work with. The best specialty polymer suppliers become partners in the development process, making the difference between genuinely unique products or generic, "me-too" lines.
Of course, every potential supplier tells you they want to "partner": here are seven qualities to look for.
A sincere interest in working with you to find a solution to your needs.
A true partner asks questions that show an understanding of the need or problem, listens carefully, and only then starts to make suggestions.
The ability to customize solutions and a willingness to suggest alternatives.
It's easy to pull out a catalog and point to something that comes close, but that won't result in quality new products. A partner provides more of a boutique service, creating something that does exactly what's needed, and telling you if you're headed in the wrong direction.
Proven industry expertise.
Look at the people working there. Are they industry-recognized scientists who attend industry events? Do they have a track record of success or are they new on the scene?
Exceptional responsiveness.
Formulating specialty polymers takes time, but you don't want to be in the dark about progress. A partner keeps you informed, answering questions and letting you know when things are going well, and also not so well.


In-house materials testing capability.
Research and development facilities are expensive; when a company makes that investment it shows a commitment to producing a quality product. It also helps keep development time short and allows for more extensive testing. Ask for a tour and see for yourself


A pilot reactor for developing experimental samples.
Theory and analysis will only take you so far: at some point you need sample materials. Only those specialty polymer manufacturers with in-house pilot process capabilities can make the small quantities needed for initial development.


Price point
While it's usually a mistake to go with the lowest bid, price always matters. Investing time and effort with a partner who can't hit a cost target is a waste so it's important to understand expectations at the outset. A partner works to meet these but isn't afraid to explain the compromises or trade-offs that may be needed.
In the coatings industry successful product development hinges on selecting the right partner. Specialty polymer manufacturers vary, but those that make good partners display the seven qualities listed above.