5 Steps to Choosing the Best Polymer Development Partner
June 9, 2015 02:00 PM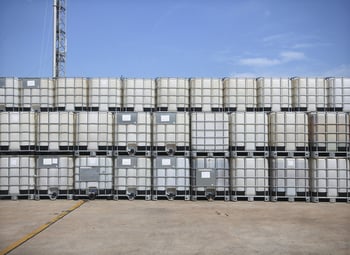 Finding the right development partner for your specialty polymers is essential for creating unique, innovative products. A five step process helps you locate that boutique manufacturer with the capabilities you need.
How your product performs depends largely on the materials going in to it. That's why it matters who you go to for specialty polymers. While many companies would like to be your supplier, far fewer want to be a development partner. That might not matter if you're buying from a catalog, but when you want to formulate innovative, unique products you need someone willing to work through the development process with you.
Finding a polymer development partner is not straightforward. While a few companies dominate the market it's often the boutique manufacturer that works hardest to create exactly the kind of polymers your product needs. The big players have name recognition and extensive resources, but they also have a large customer base. That means you may struggle to get the support you need. In contrast, tracking down the specialty manufacturer best equipped to work with you takes effort. Here are five steps to follow:
Step 1: Budget your time and effort
Start from when you need product and work back. That will show you how much time you have. Then consider what resources you can deploy. Research takes time and site visits are expensive, so decide how much effort to invest in each.
Step 2: Define evaluation criteria
Your needs will vary, but consider evaluating candidates under these headings:
specialist expertise
ability to make small quantities

in-house testing facilities
willingness to respond quickly
competitive pricing
You might also consider logistical issues like shipping distances and ease of working across time zones.
As part of the screening/shortlisting process you may want to design and publish a survey form. You might also create a weighting system.
Step 3: Research and shortlist candidates
The web is your friend, but don't let it be your only source of information. Find out who's speaking at trade conferences: presenters usually want to showcase their company's abilities. Ask around at professional networking groups (not forgetting on-line groups like LinkedIn.) See who your distributors think has a good reputation.
Step 4: Interview the candidates
Send out the survey and review the results. A scoring system helps ensure objectivity (which is where weighting the evaluation criteria comes in.) Follow-up with phone calls to unearth supplementary facts and figures. Arrange visits to the leading contenders and see how they measure up.
Step 5: Create a contractual agreement
With a partner chosen, document how you will work together. Involve an attorney in the details, and give some thought to confidentiality and exclusivity.
Finding the right supplier for your specialty polymers is critical to the success of your business. Get it wrong and your products will be indistinguishable from those of competitors. Choose well and you'll have a partner who works with you to develop innovative and unique products.