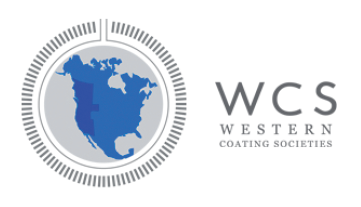 Mallard Creek Polymers, Inc. (MCP) understands the challenges that companies face when creating the next formulation that requires cement stability. The sales and R&D people in MCP work hand-in-hand with formulation chemists, operations staff, and purchasing to tailor synthetic emulsion polymers to meet specific needs identified by the prospective customer. By combining a deep understanding of coatings, construction and cement technology with rich product portfolio and chemistry options, MCP can react quickly to tailor products to meet industry's specific performance demands. The company is introducing some of those products to the market at the Western Coating Symposium.
Rovene® 6521 is a low glass transition temperature (Tg) styrene acrylic polymer for coatings and construction applications requiring cement compatibility. The product is designed to meet needs of a work-horse grade for a coating or construction user. As an all acrylic emulsion polymer, Rovene® 6525 has superior UV resistance for exterior applications. The surfactant system is designed to provide control of the open time of a cement containing formulation. The product can be used as sold or can be further diluted to match performance and application requirements. The polymer is designed to optimize flexural strength and adhesion. Tylac® 4194 is a modified, flexible styrene-butadiene concrete modifier. It may be used at low add-on to give strength, flexibility and water/ion resistance to cementitious systems. At higher add-on levels, Tylac 4194 gives a flexible cementitious water proofing membrane. The product has been modified to improve open time and workability of the cement-based system.
Many of the company's newly developed products can be found in the Coatings Selection Guide and Construction Selection Guides. In many cases, though, the products are not available for general market use due to the structure of the project. To discuss options and project proposals to product customization, R&D and sales personnel are available for meetings at the Western Coating Symposium from October 16 - 18 at Booth #526. For consultation in any potential applications visit MCP's website or contact a sales/marketing professional at 1-877-240-0171.
About Mallard Creek Polymers, Inc (MCP):

MCP is dedicated to meeting customer needs with a growing line of synthetic emulsion polymers and unparalleled customer focus. MCP offers a diverse line of water-based emulsions including styrene butadiene, acrylic, styrene acrylic, and other specialty latex products to both domestic and international customers from the MCP facility in Charlotte, North Carolina and from its network of collaborative manufacturing partners.

MCP is a privately held specialty chemical company dedicated to innovation, quality, service, and sustainability with products for the adhesives, nonwovens, paint & coatings, graphic arts, printing & packaging, textiles, carpet, sealants, construction, oil services, and paper. For more information, visit the company's website at www.MCPolymers.com or by calling 1-877-240-0171. For Further Information please contact: Robert S. Beyersdorf at rbeyer@mcpolymers.com