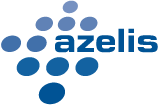 Mallard Creek Polymers, Inc. (MCP) is pleased to announce Azelis Canada Inc., an Azelis Americas company; as their distributor of synthetic emulsion polymers across Eastern Canada effective September 1st, 2016.
The MCP line of synthetic emulsion polymers will be marketed and supported through the C.A.S.E division (Coatings, Adhesives, Sealants, and Elastomers) of Azelis Canada, expanding the current product offering of specialty water-based resin technology to these industry segments as well as other applications in the Construction, Specialty Textiles, Printing and Packaging markets.
As MCPs customer base and market diversity expands, so does the need for local sales representation and warehousing of their products. MCP prides itself on focusing on the customers' needs and requirements. Establishing local contacts, expertise, and supply are a key part of that mission. As a result of this new relationship, MCP and Azelis will bring extensive experience and knowledge to the eastern Canadian market and will serve the customers more effectively.
To learn more, contact a sales/marketing professional at 1-877-240-0171 (or +1-704-547-0622) or visit MCP's website, www.MCPolymers.com, to reach the company by electronic mail.
About Mallard Creek Polymers, Inc (MCP):
MCP is dedicated to meeting customer needs with a growing line of synthetic emulsion polymers and unparalleled customer focus. MCP offers a diverse line of water-based emulsions including styrene butadiene, acrylic, styrene acrylic, and other specialty latex products to both domestic and international customers from the MCP facility in Charlotte, North Carolina and from its network of collaborative manufacturing partners. MCP is a privately held specialty chemical company dedicated to innovation, quality, service, and sustainability with products for the adhesives, nonwovens, paint & coatings, graphic arts, printing & packaging, textiles, carpet, sealants, construction, oil services, and paper. For more information, visit the company's website at www.MCPolymers.com or by calling 1-877-240-0171.
About Azelis: Azelis Americas (formerly KODA Distribution Group) is a leader in specialty chemical distribution in the US and Canada. Azelis Americas is organized around the following market sectors : CASE (Coatings, Adhesives, Sealants & Elastomers), Specialty Ag/Horticulture, Personal Care, Homecare & Industrial Cleaning, Pharma, Chemical Industries, Rubber and Plastic Additives, Lubricants and Metalworking Fluids. Azelis Americas will continue to operate in the USA and Canada using its existing business model and go-to-market strategy. Its renowned local brands will be maintained and co-branded with the Azelis visual identity, thereby emphasizing its local focus on absolute customer service, now backed by a global structure.
Azelis Americas is headquartered in Stamford, CT. www.azelisamericas.com Azelis Americas is part of the Azelis Group which is based in Luxembourg.
For Further Information please contact: Robert S. Beyersdorf at rbeyer(at)mcpolymers(dot)com