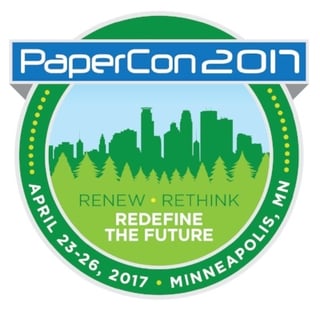 Charlotte, NC, April 21, 2017 –Mallard Creek Polymers (MCP) has continued to increase its participation in the Paper and Nonwovens Industries. PaperCon 2017 (information can be found at www.papercon.org) provides MCP with the opportunity to describe the many ways the company is involved in the paper industry. The company is the leading provider of styrene-butadiene latex for barrier coatings, namely low MVTR and excellent Cobb resistance with Tykote®1004, Tykote®1005, and Tykote®1019. MCP has continued to advance the product portfolio for oil and grease resistant barrier coatings. New acrylic polymer emulsions like Tykote®6160 have been launched to provide improvements on styrene acrylic emulsion polymers.
MCP offers a set of products for traditional paper coating applications. Rovene®4119 is a workhorse styrene-butadiene latex with high binding strength and improved hiding. Styrene acrylic emulsions balance cost and performance for barrier and conventional coatings.
The company can provide vinyl acetate based products for paperboard packaging. Vinyl acetate-ethylene copolymers and vinyl acrylics provide enhanced brightness, opacity, and glueability relative to other types of emulsion polymers.
Mallard Creek Polymers is sponsoring the Runnability 5K Fun Run/1.5 Mile Walk that provides scholarships for deserving students in pulp and paper science and technology programs. This marks the eighth year that the company has sponsored this great cause. MCP encourages all attendees to enjoy this special event. For more information on the run, go to http://www.papercon.org/attendevents/runnability-fun-run/.
Other products for the paper, packaging, printing, and nonwovens industries can be found at the website, www.MCPolymers.com. The company dedicates much of its Research and Development resources to the development of customized products/solutions for use by a single user. The products are often only available for single customer, while others can be developed for any end use, application, or customer. If interested, potential clients can reach out to MCP through the website, www.MCPolymers.com or contact a sales/marketing professional at 1-877-240-0171. Additionally representatives are available at the conference. By calling the number shown or filling out an enquiry at the website, experts can be contacted to set up a meeting.
About Mallard Creek Polymers, Inc (MCP):
MCP is dedicated to meeting customer needs with a growing line of synthetic emulsion polymers and unparalleled customer focus. MCP offers a diverse line of water-based emulsions including styrene butadiene, acrylic, styrene acrylic, and other specialty latex products to both domestic and international customers from the MCP facility in Charlotte, North Carolina and from its network of collaborative manufacturing partners. MCP is a privately held specialty chemical company dedicated to innovation, quality, service, and sustainability with products for the adhesives, nonwovens, paint & coatings, graphic arts, printing & packaging, textiles, carpet, sealants, construction, oil services, and paper. For more information, visit the company's website at www.MCPolymers.com or by calling 1-877-240-0171.