What applications are MCP's emulsion polymers used in?
June 23, 2015 02:00 PM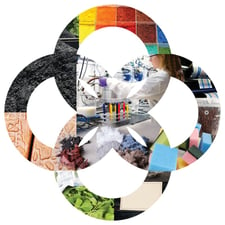 Did you know you are surrounded by synthetic emulsion polymers? Synthetic styrene-butadiene, styrene-acrylic, and acrylic emulsions are components of products you use every day. A synthetic emulsion is a milky, white liquid that consists of a polymer emulsified in water. In a broad view, synthetic emulsions are used in industries such as paper, carpet, adhesives, nonwovens & textiles, specialty coatings, construction, graphics arts, and packaging.
Depending on the chemistry, synthetic emulsions polymers can provide specific performance characteristics. For example, a post-it is a pressure-sensitive adhesive that exhibits a certain degree of tack or stickiness. If the product is too sticky it could possibly damage the substrate that it was adhered to, but if it is not sticky enough it will not stay adhered to the substrate. The level of tack is indicated by the glass-transition temperature, abbreviated Tg. The glass transition temperature is determined by the ratios of monomers used in the polymerization process. The lower the Tg value, the tackier the product will be in a dried state.
In carpet, polymer emulsions are used to provide anchoring for the tufts as well as to adhere the scrim for dimensional stability. Emulsion polymers are also used for coatings on paper plates and fast food bags and wrappers. The polymer emulsion coating gives the paper oil and grease resistance so that your clothing doesn't get stained, but also to maintain the aesthetic of the packaging.
Companies use styrene-butadiene latex in order to achieve water-resistance. Water-proofing membranes are installed behind showers and beneath tiles in bathrooms and basements. The membrane keeps water moisture and vapor from getting trapped in the framework of the house and growing mold.
Synthetic emulsion polymers are used everywhere from your ceilings, walls and floors to outdoor applications such as rubber mulch coatings, running tracks, and traffic paint. Polymer emulsions are also finding ways into a variety of new innovative applications. Contact us now to see how we can work with you to find a polymer that fits your needs or develop a new market or applications for polymer emulsions.