Waterproofing Membranes: BarrierPro® Styrene-Butadiene Emulsion Polymers
June 27, 2019
Water can degrade and destroy many types of building materials, and the damage doesn't stop there. Leaks can lead to mold, severely compromising the health of building occupants over time due to exposure. While many will quickly grasp that water can..
Water can degrade and destroy many types of building materials, and the damage doesn't stop there. Leaks can lead to mold, severely compromising the health of building occupants over time due to exposure. While many will quickly grasp that water can cause significant damage on its own, other problems, like compromised air quality, can affect occupants and visitors for years to come.
Waterproofing membranes that are used in building & construction are strong and flexible, adhere well to difficult substrates, are highly water resistant, and versatile to a variety of applications. A liquid applied membrane creates a continuous waterproof film to protect the surface and its underlying foundational materials from water intrusion. Unlike sheet-based waterproofing membranes, liquid applied membranes cure to form seamless, joint-free membranes with thickness determined by the application of more chemical per unit area.
Waterproofing Membranes: A Competitive Edge

For decades, the BarrierPro® line of styrene-butadiene emulsion polymers has been used for liquid applied waterproofing membranes. The most widely used application area for BarrierPro® is in single-component liquid systems applied with the builder's preference of brush, roller, trowel, and even spray.

Waterproofing membranes can be used for a variety of applications of polymers such as:
On substrates prior to application of thin-set mortar for ceramic tile

Behind the expanded polystyrene (EPS) of exterior insulation and finishing systems
(EIFS)

As a coating for plywood, OSB or exterior grade gypsum

As part of a roof coating system

As a secondary moisture protection system for caulks, sealants or films

For bridging cracks

As a vapor barrier


Mallard Creek's BarrierPro® family of styrene-butadiene emulsion polymers designed for use in liquid applied membranes has several advantages over one component and two-component systems, such as epoxy/asphalt and acrylic/urethane formulations. Membranes formulated with BarrierPro® polymers cure to a tough, flexible film that does not soften at high temperatures or become brittle at low temperatures. Cured films exhibit high water resistance and low moisture vapor permeability, making them highly effective barriers. The films also have excellent crack bridging properties which allow for use in a wider range of applications compared to two-component systems.
The MCP waterproof membrane line gives excellent adhesion to a wide variety of substrates. This allows formulators to market one product for many uses including tile, stone, polystyrene foam, cement, gypsum wallboard, tile backerboard and EIFS applications. The alkali resistance of these products allows for application to alkaline substrates such as cement or concrete. MCP emulsions readily accept pigments allowing for custom coloring of the membrane.
Performance Testing for Customization
Coatings can be applied in 1 coat or multiple coats and are applied at film thicknesses from 2 to 100 dry mils. Liquid applied membranes can be applied by brush, roller, trowel or sprayed onto the substrate. Liquid applied membranes are tested for tensile and elongation, water vapor permeance, adhesion to substrates, water absorption and stability.

Glass transition temperature (Tg), is a measure of the temperature of delineation between a glassy (brittle) film and a rubbery film. As the Tg of the emulsion polymer increases, the elongation of the film at room temperature decreases, while the tensile strength of the film increases dramatically.
BarrierPro® 4551 is a notable exception as it was designed to combine high tensile strength and high elongation. That combined with its unparalleled water resistance, makes it the single product of choice for waterproofing. Elongation is another important aspect of membrane performance, particularly with respect to crack bridging. The reason why one might select a firmer membrane (higher strength but lower elongation) is that reducing the membrane elongation and increasing strength actually improves the hydrostatic pressure resistance.
Dialing in Your Performance
The BarrierPro products can be blended to achieve the desired balance of performance properties. Blends of BarrierPro® products give excellent membrane performance properties at room temperature. Blends of BarrierPro® 4555 and BarrierPro® 4545 improve membrane performance properties as the temperature approaches 0°C. The soft BarrierPro® 4555 will allow the film to remain flexible even below the Tg of the firm BarrierPro® 4545. A blend containing BarrierPro® 4551 as the firmer polymer will also yield an excellent balance of properties. The blend required for a given application is highly dependent on the formulating variables of the individual compounder.
Contact Mallard Creek Polymers today to see how BarrierPro® emulsion polymers can help you achieve your waterproofing needs.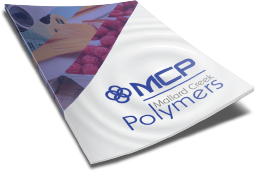 We've got you
covered.


Get in touch to talk with one of our chemists to find custom solution today
You may also interested in: