Diversifying Your Supplier Network in Uncertain Times
March 10, 2021
Over the last year, as the COVID-19 pandemic has extended from days to weeks to months, many organizations have been thinking about business resilience. One vulnerability exposed by the pandemic has been the fragility of complex supply chains, which..
Over the last year, as the COVID-19 pandemic has extended from days to weeks to months, many organizations have been thinking about business resilience. One vulnerability exposed by the pandemic has been the fragility of complex supply chains, which was manifested by petrochemical supply-side issues and diversion of resources to go toward production of nitrile gloves and other personal protective equipment for front-line healthcare workers.
Just as we were settling into a "new normal," winter weather issues stressed supply chains even more. The recent storm in Texas, both a major supplier of petrochemical products and a significant hub for intermodal freight, nearly paralyzed the state, but it also sent rippling effects throughout the country and around the world. Many large chemical companies experienced severe supply shortages as back-integrated segments of their value chain were shut down or compromised.
One lesson is clear: all manufacturers, including those that make paints and coatings, paper and paperboard coatings, adhesives and sealants and other products that rely on emulsion polymers, must have long-term strategies in place to stay resilient and flexible in times of crisis or supply chain disruption.
The Benefits of Supplier Diversity
Even in non-pandemic scenarios, having diverse suppliers can provide a competitive advantage. Large suppliers with backward integration may be able to sell at lower costs and leverage advanced logistics capabilities but responding with agility to changing external conditions may be challenging. In addition, larger suppliers aren't particularly adept at collaborating with a customer to develop a specialty polymer with specific performance characteristics for a unique application.
Working with more nimble private manufacturers often provides a number of compelling benefits:
Innovation
Innovation is more about speed than size — and the ability to respond to customization requests. Focused development teams can iterate rapidly, working through several protypes to arrive at formulations that address your needs without causing delays in production.
Responsiveness
True partnerships are built on two-way communication. Having direct access to the chemists working on your project ensures that information transfers are efficient and timely. It also leads to a richer, more dynamic exchange of ideas that can fuel innovation.
Attention (to Detail and to You)
Delivering outstanding service must be a priority for any supplier you consider. You want an organization that is dedicated to meeting the needs of each client yet is large enough to offer deep expertise and a relentless focus on quality.
Adaptability
Adaptable organizations are more open to change and more likely to pivot in new directions to accommodate industry trends or changing market conditions. Having this kind of growth mindset tends to encourage deeper, more meaningful collaboration because being adaptable means having a strong commitment to learning and continuous improvement.
Mallard Creek: A Proven Partner
Mallard Creek Polymers is an experienced supplier that has earned a reputation for its willingness to collaborate with customers to develop new solutions for unique needs. We're an established leader in styrene-butadiene chemistry, but we can also provide all acrylic, styrene-acrylic, resin supported emulsions, vinyl acetate and nitrile elastomers.
Moreover, we source our raw materials from locations all over the world, so our supply chain is less susceptible to regional instabilities caused by natural disasters or other issues. This, combined with our agility and our commitment to collaboration, has made Mallard Creek Polymers an attractive option for customers looking for an additional supplier to meet short-term needs or explore alternative chemistries that offer performance or cost advantages.
For example, we have recently partnered with a handful of specialty chemical providers that use vinyl acrylic binders for use on coated paperboard. Our scientists worked with their development team to formulate a styrene-butadiene alternative that delivered better performance at a lower cost. And we've done the same with several adhesive manufacturers, helping them transition from acrylic-based formulations to styrene-butadiene emulsions, which are less expensive to produce yet still provide good resistance to water and solvents, good low-temperature properties, high tensile strength and good adhesion to a variety of substrates.
Open to Opportunities
If you're looking to increase the resilience of your operation by diversifying your network of suppliers, consider Mallard Creek Polymers. We're highly responsive and have an unwavering commitment to customer service. When you pick up the phone to contact us, there will be a human at the other end. More importantly, as a chemistry-agnostic supplier, we will work with you to develop the best solution for your unique need.
Contact us today to discuss how we can help you succeed.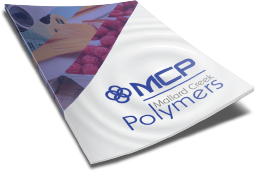 We've got you
covered.


Get in touch to talk with one of our chemists to find custom solution today
You may also interested in: