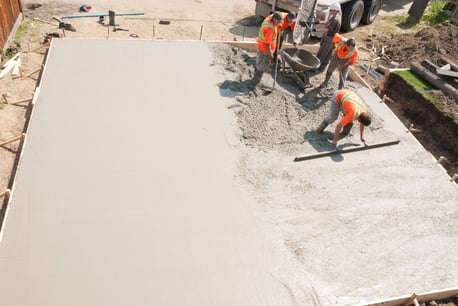 Application Description
With the addition of five to fifteen percent dry latex to dry cement, styrene butadiene, styrene acrylic, and all acrylic emulsion polymers improve flexibility, reduce cracking, enhance adhesion to most substrates, improve water resistance, and increase hardness of latex modified cement pastes, mortars, and grouts.
Additional benefits of using styrene butadiene latex emulsion as a cement admixture is that it provides excellent chemical attack and freeze-thaw resistance.
When UV resistance is needed, an acrylic emulsion polymer resists premature fading and yellowing. Moreover, because an acrylic holds up well to oils and solvents, it is an excellent admixture for use in decorative concrete applications.